Design work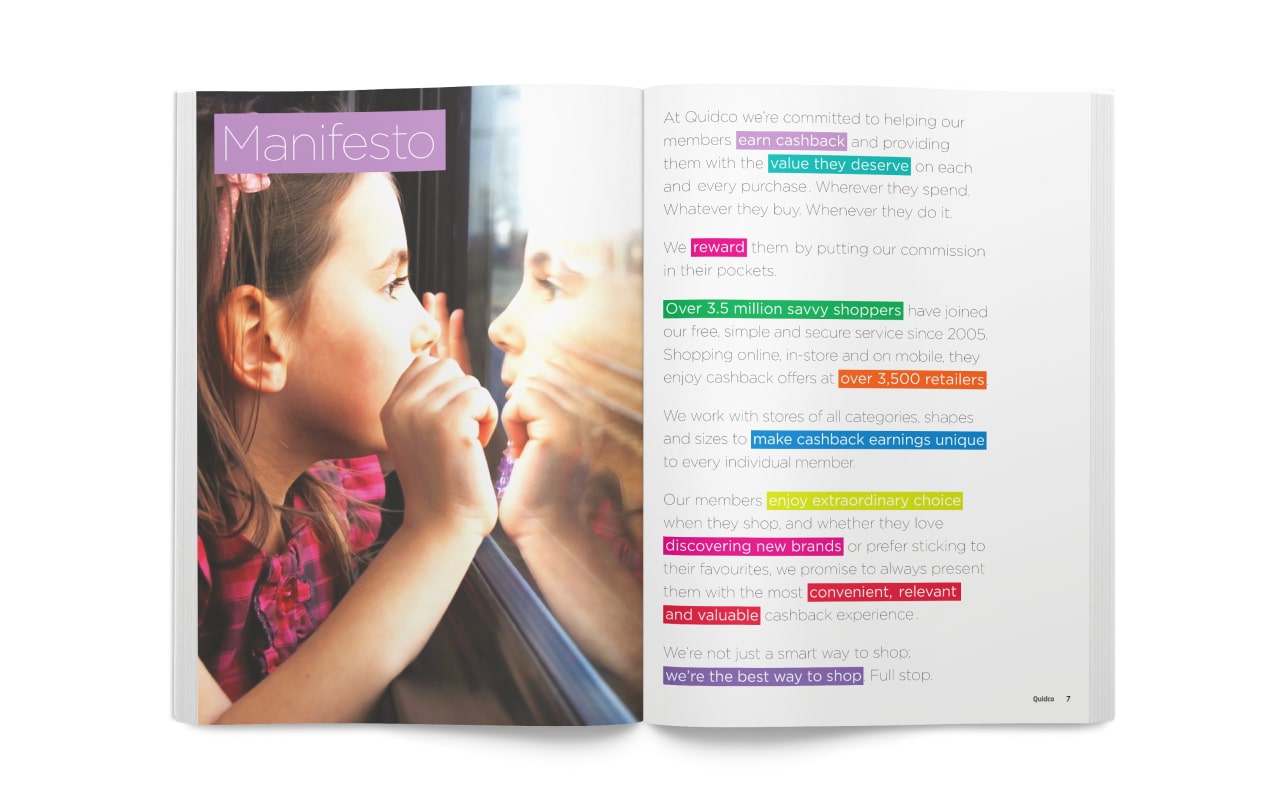 Quidco
Advertising and Branding design (2010-15)
Quidco brand evolution
While at Quidco I was able to lend my graphic design expertise contributing branding, advertising and presentation designs. I did the work on some of our "above the line" ad campaigns (ads appearing on the London Underground, buses and taxis). I also took on rebranding the company identity, and built out the Brand Style Guides. As the branding work evolved, I worked with advertising copywriters to create the two ad campaigns: Get Paid to Shop, and Rewarding Shopping Every Day.
Throughout my time at Quidco I also had the opportunity to assist with our television ads, produce trade-show banners, create motion graphics, design swag including mugs, totes and OysterCard wallets, and design the new Shoreditch office.
In my last project at Quidco, I worked with psLondon to create a whole new Pan-European cashback brand which became Shoop.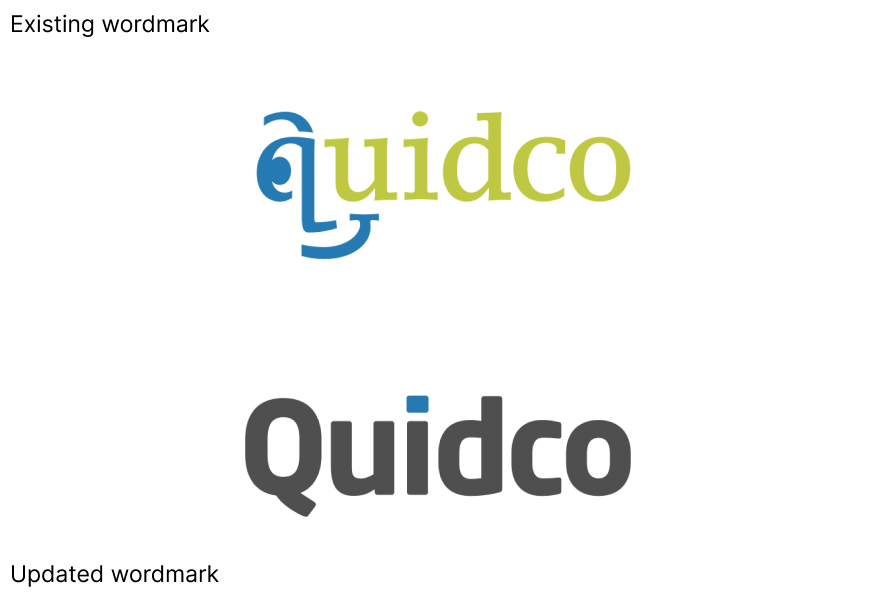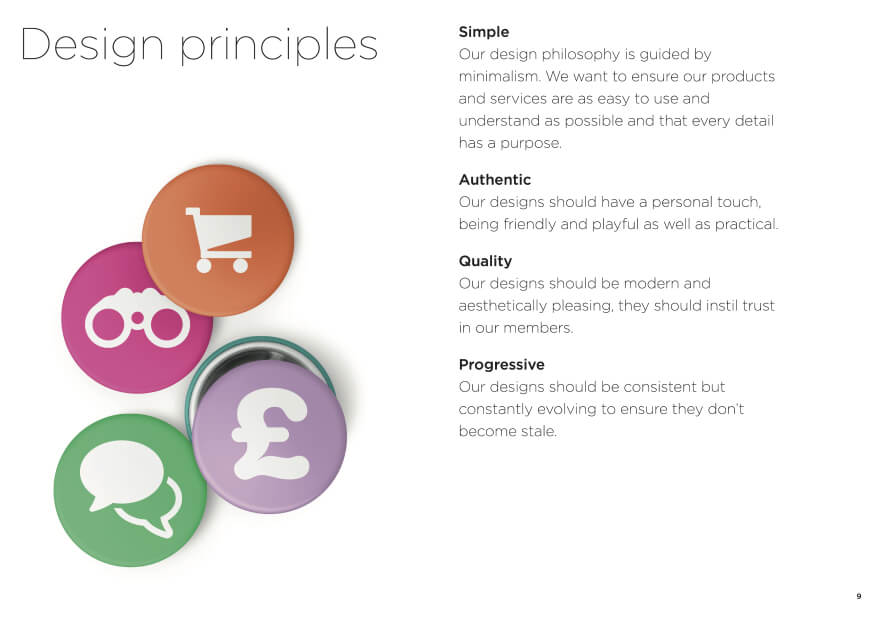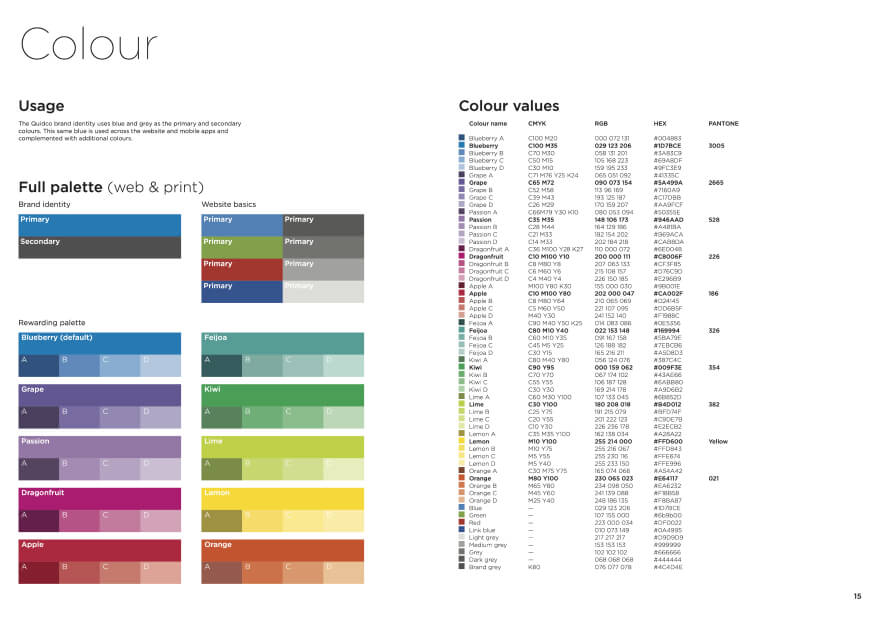 Winnipeg Coffee Map
When I returned to Winnipeg I found the third-wave coffee scene had grown quickly from one single cafe to over a dozen. To encourage supporting independent & local, I freelanced on the design of this map, printed and made available in the participating cafes. The final map uses concertina folds and then a cross fold.
Fewteres Coffee Co.
One experience new to me in London was the emerging third-wave coffee scene not yet present in Canada. When I first began my work trips, there was only one third-wave cafe near the office, and once I moved to London shops were opening rapidly. When one of my favourite baristas decided to open his own shop, I was there to offer my design skills. The ask was minimal, logos, basic graphic elements, a few menus and the cups.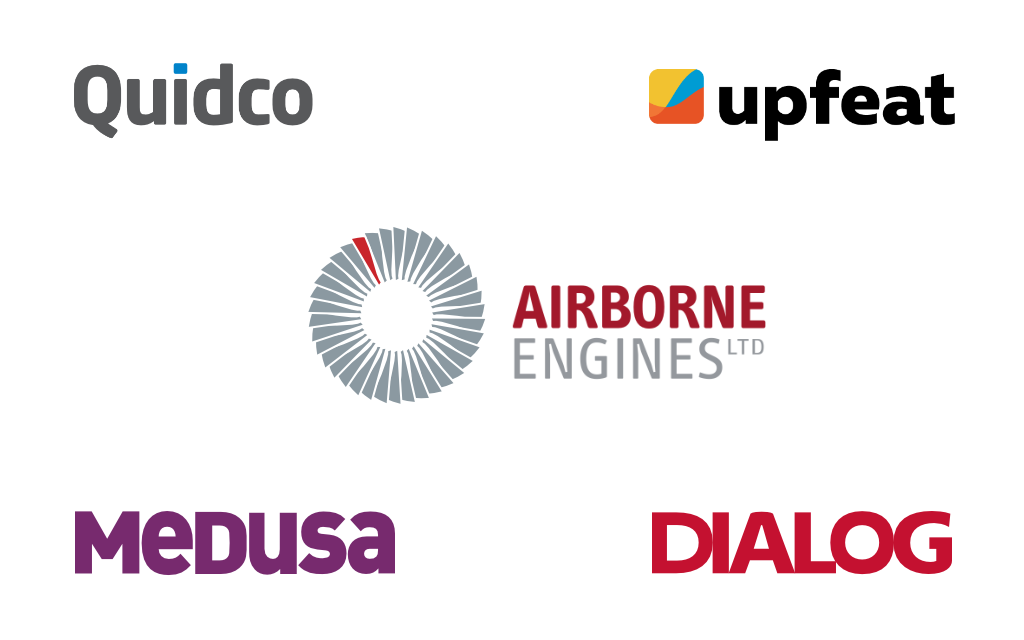 Logos & wordmarks
Over the years I've worked on a number of logos, wordmarks and publication nameplates. Over the years some brands have evolved further while the publications have faded away. Airborne Engines is still in use with a colour change (and added dropshadow).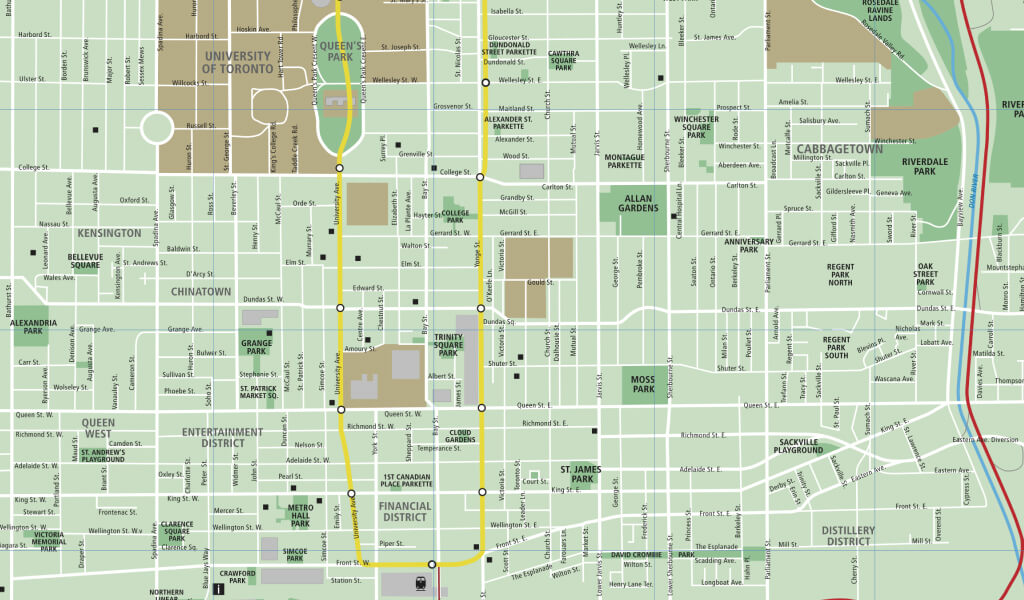 Maps
Over the years I drawn several maps for various editorial and information projects.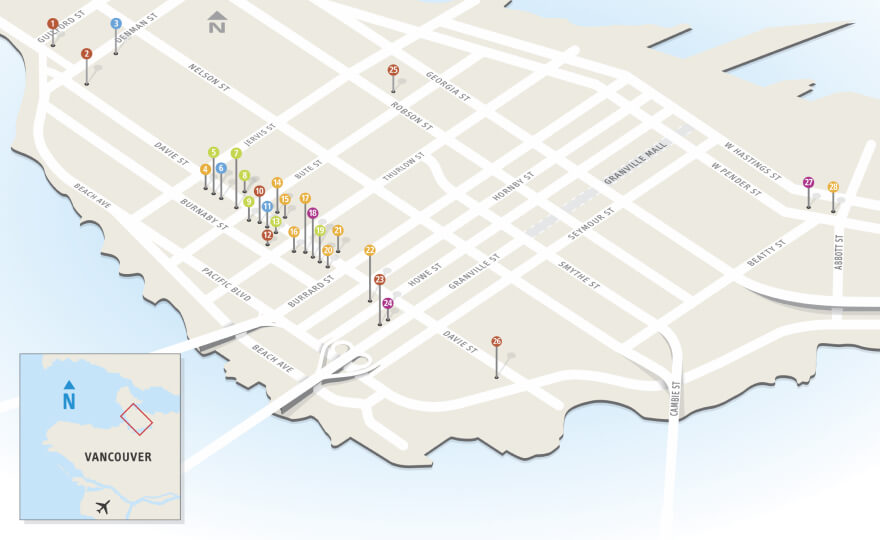 CUP Nash Conference
While George Brown College, and working at the student newspaper, I got involved in the Canadian University (CUP) Press cooperative, and at one point contributed designs for the annual Nash conference being held in Toronto that year. Work included posters, display ads (Time magainze & Now Newspaper), the conference handbook, signage and nametags for attendees, speakers and organizers.