Side projects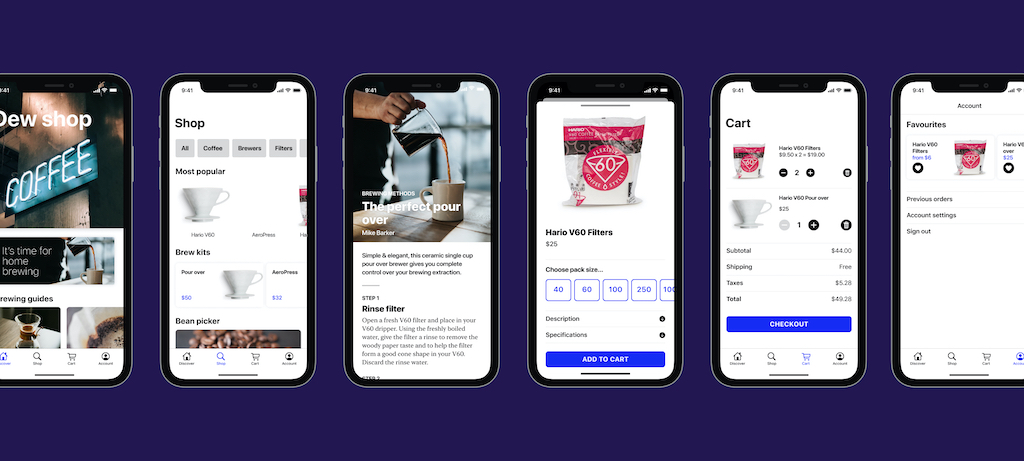 SwiftUI Prototyping
Design, coding, tutorial writing (2019-present)
SwiftUI Prototyping
The introduction of SwiftUI has presented designers with the opportunity to build design prototypes with some ease, unlocking the power of user testing directly on device.
Visual storytelling, web design, coding (2016)
Every Brick is Awesome
One of my non-digital hobbies involves LEGO, however this didn't stop me from writing and coding a visual story about the history of the simple and powerful LEGO brick.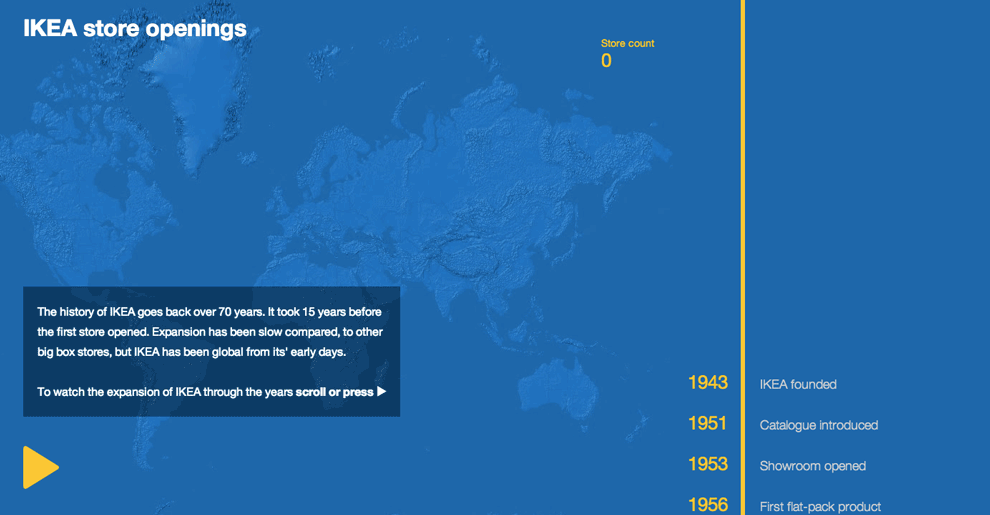 Web design, Coding, Data collection (2014)
IKEA store opening visualisation
My IKEA store opening project was an interactive map visualisation of store openings from when the company was founded. While not currently maintained, the updated visualisation shows the spread of IKEA stores until 2014 using Google Maps, and some javascript. The project made the front page of HackerNews and was featured in Buzzfeed and Gizmodo.
Mobile design, iOS development, Data collection (2014)
Dew coffee finding app
I designed and coded an iPhone app as a way to learn Objective-C. Dew was released on the App Store in early 2014. Originally featuring a Parse backend, pushing new cafes to the app did not require app updates. I've continued to use Xcode to build demos, proof of concepts and prototypes.
Design, Development (2013)
Pick-a-film
Pick-a-film carried on from the core idea behind Flixflip, offering a random film recommendation. However the recommendation here was selected from a handpicked list of good films. This site also included an iTunes film search and displayed the latest top film chart from iTunes based on the country of the visitor.